prepared by Anna Abramova
This AMR digest features overview of sewage resistomes from most countries on Earth and importance of sewage surveillance of antibiotic resistance, latest news on inner secrets of Asgard archaea and microbiomes of Galapagos marine iguanas… and lots of Santas hats here and there. Happy #AMR reading!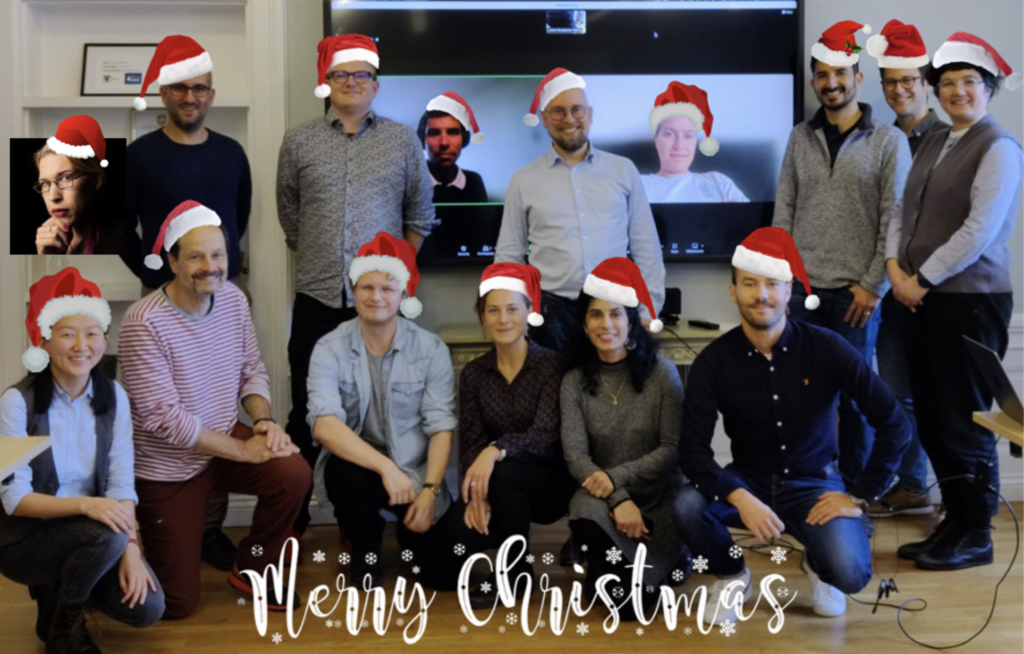 Global
Genomic analysis of sewage from 101 countries reveals global landscape of antimicrobial resistance – Patrick Munk – Nature Communications
* The authors analyzed 757 sewage samples from 243 cities in 101 countries. This study provides a comprehensive sewage-based overview of global ARG abundance, diversity, and genomic backgrounds from most countries on Earth.
Review: Sewage surveillance of antibiotic resistance holds both opportunities and challenges – Joakim Larsson – Nature Reviews Microbiology
* In this brief commentary, the authors discuss recent European Union-directive that requests that member states monitor antibiotic resistance at all sewage treatment plants serving >100,000.
Review: Bacterial survivors: evaluating the mechanisms of antibiotic persistence – Xiaoyi Shi and Ashraf Zarkan – Microbiology
Defining the Benefits of Antibiotic Resistance in Commensals and the Scope for Resistance Optimization – Kristofer Wollein Waldetoft – Microbial Ecology
* Antibiotic resistance is commonly viewed as universally costly, regardless of which bacterial cells express resistance. In this paper, the authors derive an opposing logic, where resistance in commensal bacteria can lead to reductions in pathogen density and improved outcomes on both the patient and public health scales (Figure 1).

Review: The role of bacterial transport systems in the removal of host antimicrobial peptides in Gram-negative bacteria – Jessica M A Blair – FEMS Microbiology Reviews
Mysterious Asgard archaea microbes reveal their inner secrets – Jan Löwe – Nature News and Views
* Asgard archaeal cells have been grown successfully in the laboratory and their internal architecture offers clues to the early evolution of eukaryotic cells. Have a look inside a proposed relative of our cellular ancestors!
Clinical
Extended-spectrum β-lactamase genes traverse the Escherichia coli populations of ICU patients, staff and environment – Robert A. Moran – bioRxiv
A Clinical Study Provides the First Direct Evidence That Interindividual Variations in Fecal β-Lactamase Activity Affect the Gut Mycobiota Dynamics in Response to β-Lactam Antibiotics – Margot Delavy – Human Microbiome
Meta-analysis of sputum microbiome studies identifies airway disease-specific taxonomic and functional signatures – Abhirupa Ghosh and Sudipto Saha – Journal of Medical Microbiology
Human microbiome
Human microbiota drives hospital-associated antimicrobial resistance dissemination in the urban environment and mirrors patient case rates – Cecilia Salazar – Microbiome
Characterization and Spatial Mapping of the Human Gut Metasecretome – Florencia Velez-Cortes and Harris Wang – Computational Biology
Animal
Characterization of the gut microbiome and resistome of Galapagos marine iguanas (Amblyrhynchus cristatus) from uninhabited islands – Karla Vasco – BMC Animal Microbiome
* This study shows a diverse resistome composition in the Galapagos marine iguanas from remote islands raising concerns about the dispersion of microbial-resistant threats in pristine areas.
Guts within guts: the microbiome of the intestinal helminth parasite Ascaris suum is derived but distinct from its host – Ankur Midha, Víctor Hugo Jarquín-Díaz, Friederike Ebner, Ulrike Löber, Rima Hayani, Arkadi Kundik, Alessio Cardilli, Emanuel Heitlinger, Sofia Kirke Forslund & Susanne Hartmann – Microbiome
* Intestinal helminths are extremely prevalent among humans and animals, and live in intimate contact with the host gut microbiota and harbor bacteria within their own intestines. This study shows that a nematode infection reduces the microbiome diversity of the host gut, and that the nematode gut represents a selective bacterial niche harboring bacteria that are derived but distinct from the host gut.
Gut microbiota of homing pigeons shows summer–winter variation under constant diet indicating a substantial effect of temperature – Maurine W. Dietz – Animal Microbiome
The skin microbiota of the axolotl Ambystoma altamirani is highly influenced by metamorphosis and seasonality but not by pathogen infection – Emanuel Martínez-Ugalde – Animal Microbiome
Phages
Biophysical basis of phage liquid crystalline droplet-mediated antibiotic tolerance in pathogenic bacteria – Jan Böhning – bioRxiv
* In this work the authors investigate how phage liquid crystalline droplets in P. aeruginosa biofilms protect bacteria from antibiotics (Figure 2).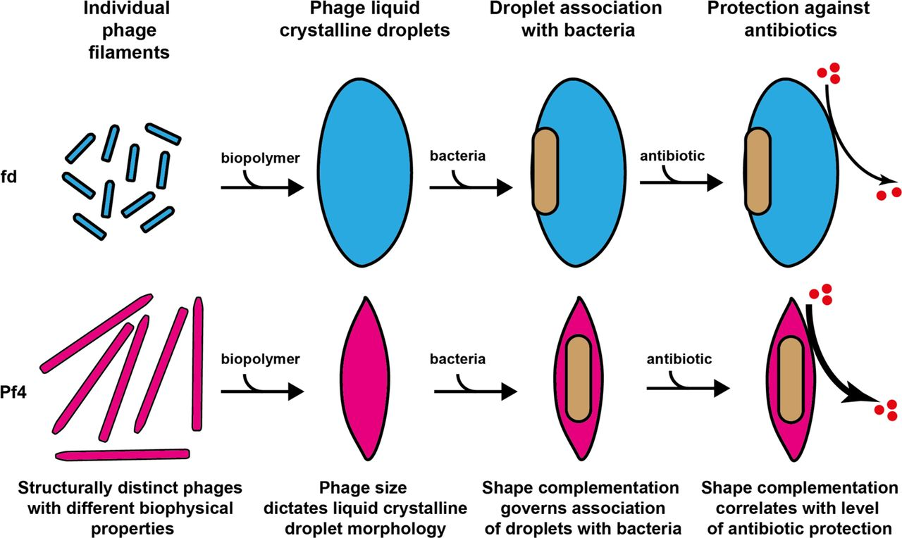 Water
Microbiome, resistome and mobilome of chlorine-free drinking water treatment systems – David Calderón-Franco – bioRxiv
The antibiotic resistance and risk heterogeneity between urban and rural rivers in a pharmaceutical industry dominated city in China: The importance of social-economic factors – Lulu Zhang – Science of The Total Environment
Genome-resolved insight into the reservoir of antibiotic resistance genes in aquatic microbial community – Zahra Goodarzi – Scientific Reports
* This study shows the distribution of ARGs in the Caspian Sea ecosystem (Figure 3). To this end, the authors performed genome-resolved metagenomic analyses of deeply sequenced depth profile metagenomes of the Caspian Sea and applied Hidden Markov models. They further investigated how ecological strategies of resistance bacteria affect the ARGs they contain. Comparative analysis revealed that Acidimicrobiia and Actinobacteria characterized by streamlined genomes modify the antibiotic target via mutation to develop antibiotic resistance rather than carrying extra resistance genes.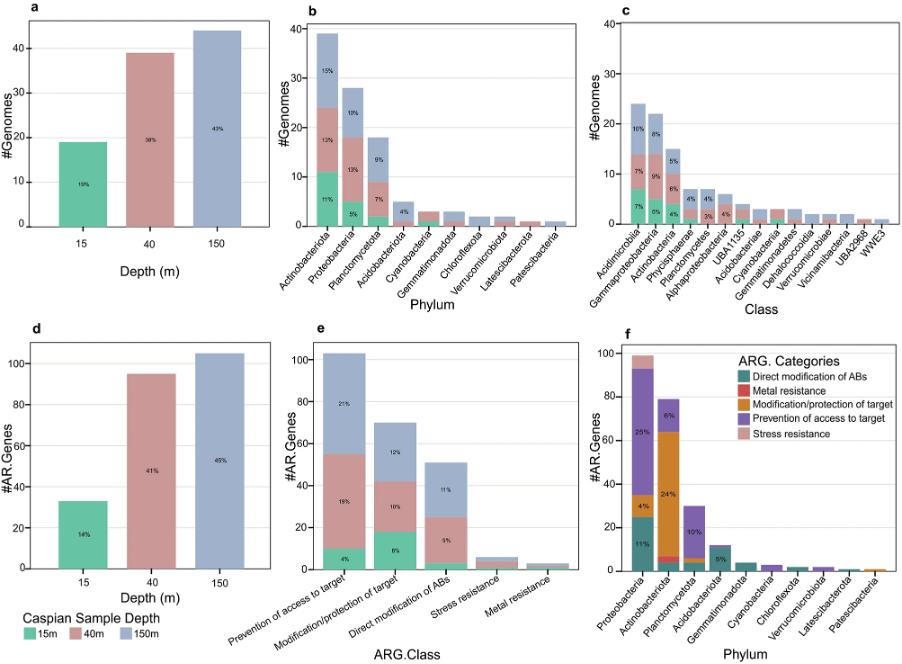 Soil
Early season soil microbiome best predicts wheat grain quality – Numan Ibne Asad – FEMS Microbiology Ecology
Techniques
Validation and Application of Long-Read Whole-Genome Sequencing for Antimicrobial Resistance Gene Detection and Antimicrobial Susceptibility Testing – Thomas Weinmaier – Computational Biology
Bioinformatics
Ten simple rules for investigating (meta)genomic data from environmental ecosystems – Paton Vuong – PLoS Computational Biology
Events, Podcasts and more
10th Congress of European Microbiologists: 9 – 13 July 2023, Hamburg, Germany
Remember to wash your hands and stay healthy! ☺️